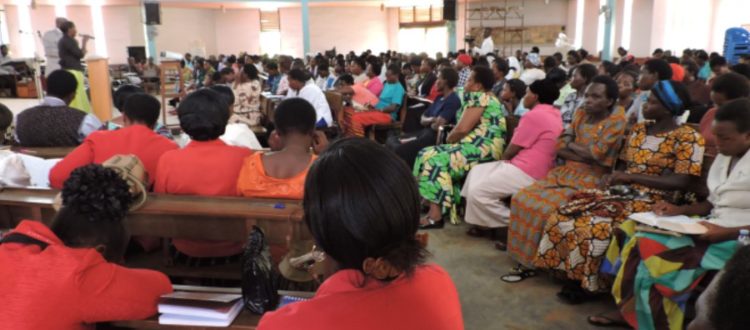 Donation Goal For This Project is
$300,000
63% Donated
/

$110,333 To Go
Donate Now
Teaching, training, mentoring and raising all women as leaders, workers and labourers in the Kingdom of our God.
We believe that women have a crucial role to play in God's end-time move to take the Gospel to every nation on earth, and must be equipped, prepared and released to do so. The only way to achieve this is through the power of the Word of God and the Holy Spirit.
Through our teaching and training programmes, like Free To Serve and Discovering Identity And Purpose, we inform, equip and empower women to discover their identity and purpose in Christ, and their status and authority in Him.Through other trainings, like The Basics and Dynamics of Spiritual Growth and Building The Kingdom Of God In The Nations, and our seminars, conferences, WIT disciples women to grow in the knowledge of Christ, become more like Him in maturity and serve Him.
Thus empowered, women  rise up in Christ's love and purchased freedom, to effectively share the full Gospel of Jesus Christ within their spheres of influence – home, family, community, society and nation – bringing transformation everywhere. (Isaiah 61:1-4)