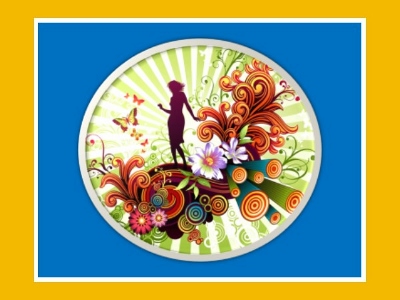 An exciting journey of discovery that enlightens, empowers, equips and challenges women to explore and appreciate their inherent God-given gifts
Introduction
Women now face diverse dilemmas. For example, the modern educated woman soon realises that despite her various achievements, etc, she is still insecure, and there is still a great deal of confusion and misunderstanding regarding her identity and purpose. The woman who lives in a village somewhere in Africa or Asia is bound by culture and tradition's negative portrait of woman. The Christian woman struggles to see and define herself in the light of the Gospel that saved her, as the Church insists on defining women in Christ differently from men in Christ, and setting limitations for them.
Self-Discovery In God
However, in order to find out who we are, and discover our identity, nature, characteristics and purpose as women, we must discover God and His image and nature in woman. We were created in the image of God, therefore, as He IS, so are we.
"For since the creation of the world His invisible attributes are clearly seen, being understood by the things that are made, even His eternal power and Godhead…" – Romans 1:20
God's attributes are manifested in the physical, and His nature is entwined with every aspect of our being. A study of the uniqueness, identity, purpose and physical make-up of woman would, therefore, give us more insight into the nature of God in women, since we were created in His image. This study/training has been put together to help you on this journey.
Restoration
God is restoring and raising women. Indeed, it's time to discover and celebrate our identity, uniqueness and purpose as women. It is time to celebrate our feminine characteristics and acknowledge that they are just as valuable as male ones.
However, the discovery of our uniqueness must not be an end in itself, but a means to an end. As we discover who we are in Christ Jesus and our purpose in God, we must rise up to fulfil that purpose. In an era where there is so much turmoil, pain, confusion, terror, rebellion and wickedness, we trust that this journey will enlighten, empower, equip and challenge women to discover and appreciate their inherent God-given gifts, and rise up, with the help of the Holy Spirit, to take the seeds of the Kingdom and birth the fruits of righteousness, peace and joy through Jesus Christ, in their homes, communities, cities, nations.
CONTENTS
1.      SECTION ONE: The Uniqueness of Woman
2.      SECTION TWO: The Purpose and Creation of Woman
3.      SECTION THREE: Who Am I? – The Identity of Woman
4.      SECTION FOUR: Designed For Purpose
5.      SECTION FIVE: Sons Of God
6.      SECTION SIX: The Woman of Strength
7.      SECTION SEVEN: Five Peculiar Women of Strength
8.      SECTION EIGHT: What's That In Your Hand
DISCOVERING IDENTITY AND PURPOSE Course is a strategy to raise, empower, train, equip women to discover who they are in Christ, and rise up to become effective labourers in God's Kingdom.
For more information or if you are interested in participating in this course, please contact your nearest country office