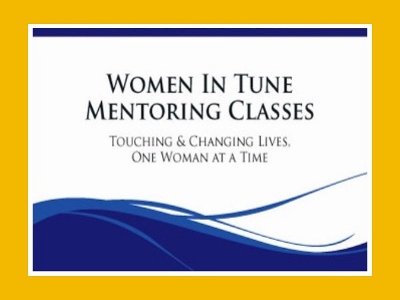 God is raising a new breed of women leaders with a passion and desire to serve Him. We aim to come alongside these up-and-coming leaders to support, encourage, equip, strengthen and enable them to fulfil their God-given assignments.
PURPOSE
The WIT Mentorship Programme for Leaders is a strategy to fulfil our vision of a global army of women, faithfully worshipping and serving Jesus Christ by take their families, communities, cities, and nations for God. (Isaiah 61:1-4)
Mentorship enables an individual to follow in the path of an 'older' and/or wiser colleague who can pass on knowledge, experience and open doors to otherwise out-of-reach opportunities.
Mentorship, therefore, is a form of teaching that includes walking alongside a person and inviting them to learn from your example.
Mentorship is about enabling, enriching and supporting, and as such, is about developing the whole person, rather than training in particular skills.
This is what we aim to achieve with the Mentorship Programme for Leaders. We shall come alongside to support, equip, strengthen and enable you to grow and develop in your Worship of God, Walk with Him and Work (service) for Him.
PROGRAMME OUTLINE
The programme for the four full day seminars are as follows:
Seminar 1: The Minister
Defining the Call of God
Defining the Minister.
Who Am I As A Woman In Christ?
Exploring Your Spiritual Foundation as ministers of God
Seminar 2: The Mission
Defining your mission – What has God laid on your heart or called you to do?
Developing strategies to fulfil your mission.
Turning your passion into mission
Raising your Ministry Team
Seminar 3: The Ministry
Defining yourself as a woman in leadership
Developing leadership skills,
Principles and ethics of ministry
Navigating the minefields of ministry
Seminar 4: The Motivation/Message
Christ's motivation and message – The Kingdom of God
Understanding the Kingdom of God
Making the Kingdom message your motivation and message.
ONE-TO-ONE SESSIONS
There will be three opportunities for one-to-one mentoring sessions during the year, to discuss issues pertaining to the individual minister and her ministry.
It is the minister's responsibility to book and arrange these sessions with Apostle Jennifer Abigail, Pastor Cobby or a designated leader or mentor.
Ongoing support will be given as and when needed throughout the programme and beyond.
FEES
There is a minimal fee for this Mentorship Programme, which covers the cost of venue for the seminars, teaching materials and other administrative expenses.
Fees may be paid in full or in two instalments. A non-refundable deposit is required on registration and the balance paid in two instalments by the end of the first session.
Other payment plans can be negotiated.
Please contact your nearest office for more information.
GENERAL MENTORING PROGRAMME
We also run a general mentoring programme for Christian growth. For more information, please view our brochure.