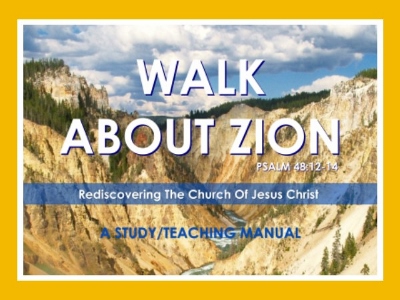 WALK ABOUT ZION is a study/teaching resource to help Christian Leaders and all believers to rediscover the Church of Jesus Christ.
"Walk about Zion, and go all around her. Count her towers; mark well her bulwarks; consider her palaces; that you may tell it to the generation following. For this is God, our God forever and ever; He will be our guide even to death." – Psalm 48:12-14
This training gives insights into the Identity, Purpose, Mandate, Mission and Function of the Church on earth, and will enable and empower the Church to rise up and fulfil her destiny as the Body of Christ in all nations on earth. The training comes with a study/teaching manual.
Course Content:
1. The Identity of the Church
2. The Purpose of the Church
3. The Mandate of the Church
4. The Mandatory Clause: The Need For the Holy Spirit
5. The Mission of the Church: Evangelism, Building the Church, Discipling the Nations
6. The Function of the Church: Understanding and fulfilling the Royal Priesthood
7. Jesus Christ Is King Over The Nations – Building the Kingdom of God in the Nations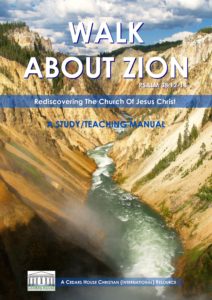 For more information about the Walk About Zion Training for you or your Church, send an email to admin@womenintune.org.