BISHOP JOSHUA LWERE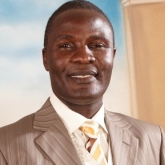 This is to introduce and recommend Women in Tune Ministry led by Rev Apostle Jennifer Wallace, of London, for the commendable job it has been doing to empower leaders and especially women. I have known Apostle Jennifer Wallace since 2009 when she first came to Uganda. The first time I heard her preach, I liked her preaching and teaching that emphasises the biblical principles in every sphere of life. It was totally different from much of the usual preaching by majority of the Women leaders who visit our nation. She presents the gospel in a very balanced way.
Although they started as Women seminars, even men attend and get edified because it is not exclusively focusing on women but all believers. Women in Tune has become an household name in our Church, Grace Assembly and her branches as well as the National Fellowship of Born Again Pentecostal Churches of Uganda, which I lead as the General Overseer. Women leaders within this Fellowship in various regions are being trained annually to become better leaders. We are very privileged to partner with WIT in discipling and empowering Women leaders to achieve the greater vision of  discipling the whole nation of Uganda. I highly recommend and endorse WIT for the great ministry of God's Word.
Bishop Joshua Lwere, Senior Pastor – Grace Assembly and General Overseer, National Fellowship of Born Again Pentecostal Churches of Uganda
---
REV DR HUGH OSGOOD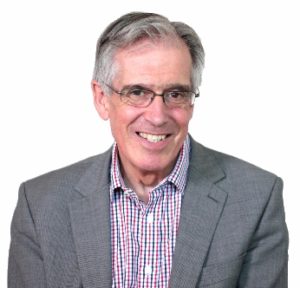 Cobby and Jennifer Wallace have been a blessing to many throughout the years that I have known them. Women in Tune is a great initiative which has grown enormously, touching lives in many nations. It is so exciting to see a God-given initiative built up with such God-dependent grace and wisdom.
Rev Dr Hugh Osgood, President, Churches in Communities International
---
REV. MRS. AZUKA GBOGBOADE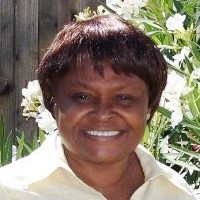 I am pleased to say that Women in Tune, a discipleship and an intercessory based ministry, founded by Apostle Jennifer Lawson -Wallace has done a lot of remarkable work in many nations, especially in Africa. It is truly a vision given by God to raise true disciples and intercessors who are graced to listen and obey Him. Through our work together, over the years in many African nations, this ministry has proven to be used of God to help women to discover their true identity in Christ. WIT is a ministry that will last for many generations. Through her Y- WIT vision, she is known to reach out to the next generation with the true Gospel of Jesus Christ, hoping to raise true leaders with integrity and godly character.
Rev Mrs Azuka Gbogboade, Esthers Arise International Ministries, Nigeria.
---
REV PROF ISAAC F. DANSO (SNR)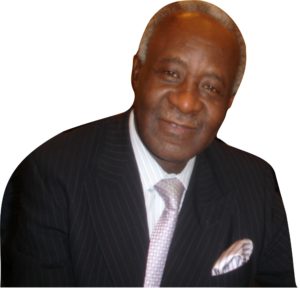 I have known Jennifer Abigail Lawson-Wallace and her husband Pastor Cobby Wallace for many years.  An Apostle of Jesus Christ, Jennifer and her husband Cobby have a strong passion for prayer and intimacy with God and believe that women must be empowered and released to serve the Lord alongside men in the Body of Christ.
Women In Tune (WIT) is a ministry committed to discipleship: discipling women, assisting them to discover their God-given gifts and abilities enabling them to serve the Lord effectively in the work of the Kingdom.
At the heart of WIT is mobilising women for prayer, fulfilling the Great Commission and raising up the next generation of young women through Y-WIT to be labourers for the Kingdom of God. WIT from humble beginnings has expanded remarkably over the past years and has been used by God to mentor and impact women in several African countries.
Rev Prof Isaac F Danso (Snr), President, Centre For World Evangelism