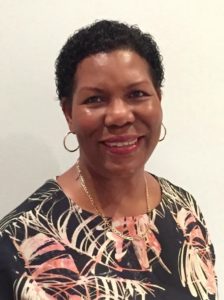 Pastor Jackie Magloire is the Missions Director, Acting Country Rep for Women In Tune UK and Coordinator for QUIVER. She live in London with her beautiful daughter.
Jackie works closely with Apostle Jennifer in developing, maintaining, and promoting prayer for the nations, other prayer ministry events for WIT, and specific, concerted essential prayer for the ministry's effectiveness. She also coordinates activities of the prayer ministry of WIT, attends key prayer events and provides regular prayer support for the ministry leaders and teams.
Jackie has a passion to grow in knowledge of the Lord and that has developed into a deep love for prayer and intercession. Her desire is to be effective in the things of God and also encourage and strengthen others in their personal prayer life and walk with God.
In her role as Missions Director, Jackie has travel to various countries in Africa and her longing is to see the women of these nations, and all nations, come to the full knowledge of Jesus Christ, be healed, delivered and set free from bondage and live in their God ordained purposes. Having experienced God's healing in her own life, Jackie's heart cry is that women, and men, be restored and set free to love, worship and serve God.