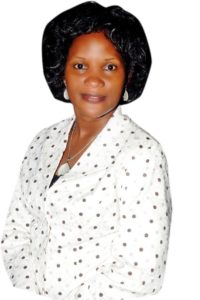 Greetings from Uganda. My Name is Christine Margaret Lwere, I am married to Bishop Joshua Lwere and am a mother of four wonderful children. I am the Women In Tune Country Rep for Uganda.
I am personally grateful to God for having considered me faithful to make me part of Women In Tune international but most of all to make me the Country Rep.
I don't take this opportunity lightly and by God's grace I have experienced a lot of transformation in my life, marriage, ministry, etc, as a result of the teachings done by Apostle Lawson-Wallace.
I refer to her as my Apostle specifically because God sent her to me at a time when I was going through a lot of confusion as a women leader in my church and Nation generally. I was a young leader trying to help others but I was actually making them prisoners rather than helping them to find freedom in Christ. I loved and desired to be effective but I was also still bound with culture, and after her teachings, I realized that I had taught many lies and that was all I knew.
At first her messages were difficult to understand because we had never had any woman teach like that but we felt encouraged to start a new path, which has brought a lot of freedom and joy in our hearts. I and other ladies are forever grateful. WIT paved a way for us to start another breed of women who preach Christ and Him crucified.
Even as I write this testimony I feel joy flowing in my heart because I can now testify that I AM A FREE LADY by the grace of God. I have not yet attained it all but I am determined to change and to help others attain the same freedom, because, He who started the good work in us will bring it to completion.